Joel Hodgson just launched a kickstarter to produce new episodes of Mystery Science Theatre 3000.
Let me get the obligatory meme out of the way: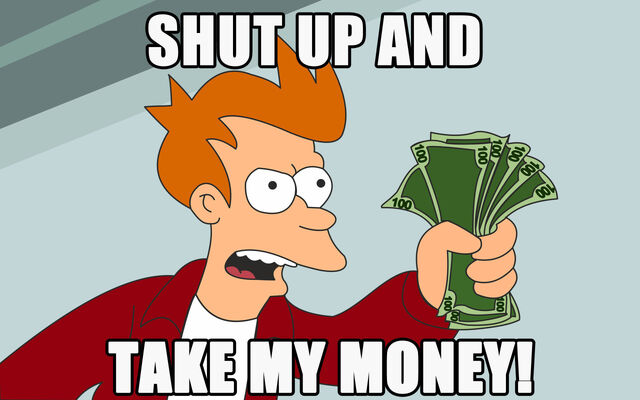 But fans have been calling out for an MST3K reboot for years. Why only now?
Simple: Jim Mallon sold his share of the rights to Shout Factory:
Shout! Factory has acquired cult comedy series "Mystery Science Theater 3000," Variety has learned.

The news of the acquisition comes the same day Joel Hodgson, the creator and writer of "Mystery Science Theater 3000," launched a Kickstarter campaign to fund a new season of the show.

With the new deal, negotiated by Shout's David McIntosh, Shout! Factory now has the proprietary rights the "Mystery Science Theater 3000" from Best Brains, Inc., including all brand assets and global intellectual property. The media company is partnering with Hodgson and his company Alternaversal, LLC on future endeavors surrounding the "MST3K" brand, including plans for new content development, digital media initiatives, live events, merchandise licensing programs and content syndication to international territories.
The one caveat I have is evidently there will be a "new cast" for the show. I think the consensus is that the MST3K faithful would love to have Hodgson, Trace Beaulieu and Frank Conniff back in their old roles (and possibly J. Elvis Weinstein back as the original Tom Servo; given his attachment to RiffTracks, Kevin Murphy seems unlikely to reprise the Tom Servo voice role). But I'm certainly willing to give the new cast a chance.
So, yeah, I signed up.
Here's the pitch video: