Here's another beautiful Charnel House limited edition:
Ellison, Harlan. Coffin Nails. Charnel House, 2016. First edition oversized hardback, a Fine copy, #73 of 200 signed, numbered copies, sans dust jacket, as issued. The usual lavish Charnel House production, an attractive brown patterned ("crackle paper") binding, with embossed silver nails spelling out "HE" on the front cover, and a giant silver nail on the spine. Features 25 uncollected Ellison stories from across his career.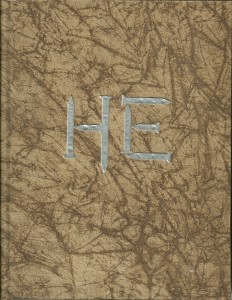 This came in just before I sent out the latest Lame Excuse Book catalog went out. I still have one copy for sale if you want one SOLD.
Tags: Books, Charnel House, Fantasy, Harlan Ellison, Horror, Limited Editions, Science Fiction, signed