I actually bought this last year, at the same time I bought Coffin Nails, but Charnel House didn't send me my copies until I prodded them in April.
Powers, Tim. Poems. Charnel House, 2016. First edition hardback, #54 of 200 signed, numbered copies, a Fine copy, sans dust jacket, as issued.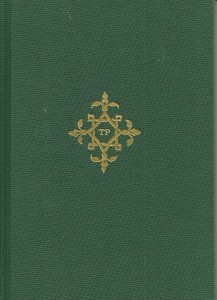 I'll have an additional copy for sale in the next Lame Excuse Books catalog.