Here are two signed books I picked up during the most recent Half Price Books coupon sale:
Buckell, Tobias, The Apocalypse Ocean. Self-published, 2012. First edition hardback, a Fine copy in a Fine dust jacket. Inscribed by Buckell: "To Sarah,/Tobias Buckell." Originally offered at $50 through Kickstarter. Bought for $6.39.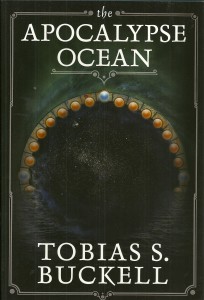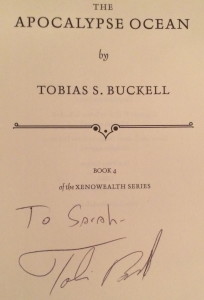 Kaufman, Lloyd and Adam Jahnke. The Toxic Avenger: The Novel. Thunder's Mouth Press, 2006. First edition trade paperback original, a Near Fine copy with a crease to bottom front corner. Inscribed by Kaufman: "To Cynthia & Kazuyoshi/Toxie Loves You!/Lloyd Kaufman." Novelization of the cult film by its writer/director. Bought for $6.98 (though at one point Half Price had it marked at $50).