More books from the Cold Tonnage 40% off sale, three Vance firsts (one signed) I either didn't have or didn't have in these particular forms:
Queen, Ellery (here a pseudonym for Jack Vance). The Madman Theory. Pocket Books, 1966. Signed by Vance. First edition paperback original, a Near Fine+ copy with traces of wear to extremities and slight foxing to inside cover edges. Hewett, A25. Currey, page 499. Supplements a signed copy of the later first hardback printing. Bought for £15 after discount.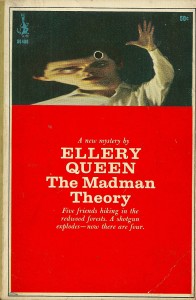 Vance, Jack. Monsters in Orbit. Dennis Dobson, 1977. First hardback edition, a Fine copy in a Fine dust jacket. Hewett, A20b. Currey, page 499. Bought for £30 after discount.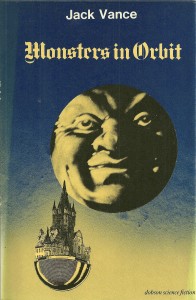 Vance, Jack. The Seventeen Virgins. Underwood/Miller, 1979. First edition trade paperback chapbook original, one of 600 copies, a Fine copy. Hewett, A58. Supplements a copy of the combined hardback edition of The Seventeen Virgins & The Bagful of Dreams. Bought for £18 after discount.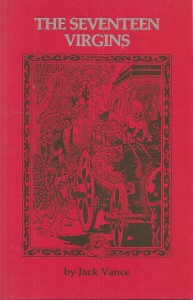 Tags: Books, Cold Tonnage, Jack Vance, Science Fiction, Underwood/Miller