A limited edition SF art book I picked up relatively cheap:
Freas, Frank Kelly. The Art of Science Fiction. Donning, 1977. First edition hardback, #234 of 1,000 copies with a signature plate signed by Freas pasted inside the front cover, a Fine copy in decorated boards, sans dust jacket, as issued. Bought for $50 off eBay.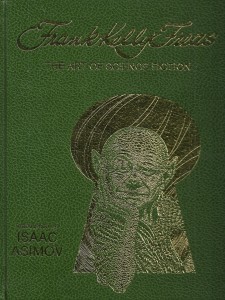 This appears to be the very first SF book published by either Donning or Donning/Starblaze, the latter of which was quite an active imprint until tapering off in the late 1980s.