Bonhams has a book auction coming up on June 8. There are a lot of interesting things outside of fiction (like Mohammed Ali's passport), but very few items of interest to science fiction collectors.
However, there are two quite notable exceptions:
A first edition of Ayn Rand's Atlas Shrugged inscribed to Barbara Branden. For those unfamiliar with Rand, Barbara Branden was one of Rand's closest friends before the break between Rand and her protege/lover Nathaniel Branden, Barbara's husband. Rand and Barbara Branden would later reconcile toward the end of Rand's life, after which Barbara Branden would write The Passion of Ayn Rand, so even though this is quite a worn copy, it's among the best possible association copies of Rand's most influential book.
An autographed letter from Thomas Pynchon. I don't need to tell you how rare a Pynchon signature is, do I?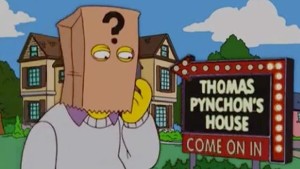 Tags: Associational Copy, auction, Ayn Rand, Bonhams, book auction, Books, Thomas Pynchon