Another item from the werewolf and vampire lots at that National Book Auction.
Brennan, Joseph Payne. The Borders Just Beyond. Donald M. Grant, 1986. First edition hardback, one of 750 copies, all signed by Brennan, a Fine copy in a Fine-dust jacket with a tiny bit of wear wear at points. Chalker/Owings, 223.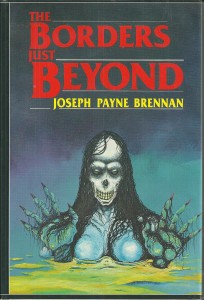 Part of the same $55 lot as the three Derleth Arkham House books.